New Key To Health, Wealth, And Perfect Living
From the desk of Jack Ellis:
Hello!
Is there something in your life that needs changing for the better?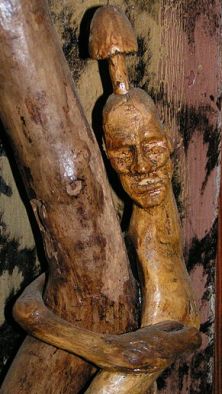 Do you need more money?
Are you growing old too quickly?
Are you suffering from poor health?
Well, you no longer need to feel the frustration of wishes unfulfilled!
For psychic expert, Robert Ferguson, claims that this book will change your life as no other book before it!
The secret of Psychic Telemetry, claims Ferguson, is to first create your personal "Guardian Genie" who is your willing slave, ready to serve your every whim!
In minutes, your Guardian Genie will unlock the "Pillars of Power" to work miracles of wealth, health, and happiness in your life, claims the author!
Its purpose is to bring you more of every good thing - money, love, power, friends, new wisdom, and freedom from pain of inner emotional turmoil!
Psychic Telemetry Power Is Real...
As Mr. Ferguson boldly states: "Psychic Telemetry is real and it proves itself - miracle after miracle. &nbsp I have personally taught hundreds of people how to use Psychic Telemetry power to bring health, wealth, and happiness into their lives. &nbsp I have taken these very same psychic lessons that have proved so successful for others, and compiled them into this easy to use, and easy to understand book."
According to Mr. Ferguson, here are just a few of the ordinary people - like yourself - who have found the good life through Psychic Telemetry:
Allen F. won $800 at the crap table after using the Pillar of Power Magic Ritual!
Derek J went from wishful thinker to company president!
Louise L became the best liked girl in the office and married the boss!
Harriett O performed an Astral Ritual to gain the unending love of a man!
Lester W conquered his migraine headaches by using the Enchantment for Health!
You, Too, Possess These Same Powers Of Psychic Telemetry At This Very Moment!
Mr. Ferguson happily reports that you, too, possess these same powers of Psychic Telemetry! &nbsp In this revealing book, he shows you how to: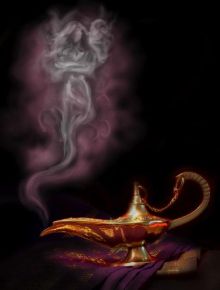 Unlock the mighty force of Psychic Telemetry!
Create your own Guardian Genie!
Gain unending power over others!
Protect yourself from all evil forces!
Combine your psychic powers to perform a miracle!
Strike it rich with Psychic Telemetry!
Any of these things can be yours, promises Ferguson, and will be yours before you have completed the last chapter in this book. &nbsp It's all spelled out for you, step-by-step, in these thrilling pages!
In the words of the author... "I'm not exaggerating when I say the sky is the limit. &nbsp You'll be able to alter any situation to suit yourself. &nbsp You'll be an instant miracle worker!
200+ Pages Of Information That Will Change Your Life Immediately...
Such As:
How the genius of long lost souls is at your fingertips
How to "read" the past history of any inanimate object
Intuition explained - your psychic legacy from ages past
How to use your Magic Tele-Aurascope to make others do your bidding
Why you don't need the methods or tools of wise men of ages past
Use your new powers to make every dream come true
How to begin using your Telemetric sign language
Psychic party games that tell you the past, present, and future
How the cosmic mind speaks to you
Know all there is to know about any person you meet
Life Doesn't Have To Be Complicated...
Life appears to be so very complicated. &nbsp It often seems that your entire existence is one of overcoming obstacles. &nbsp You overcome one obstacle and, sure enough, there's another one to conquer.
Indeed, you spend so much time fighting the fires that continually appear in your life that you have little time available to devote to realizing the real you — the real you that pleads for health, fame, achievement, wealth, and love. &nbsp But this need not continue, and it shouldn't continue.
Right now, at this very moment, you have the power to change your life from one of poverty to riches, to change a lonely life to one of love. &nbsp Any of these things can be yours — and they will be yours before you have completed the last chapter of this book!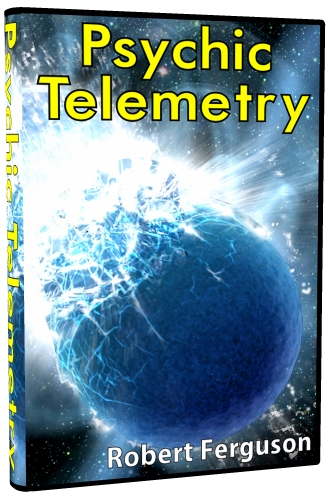 We now accept BITCOIN and other cryptocurrencies. Just send the amount below to the corresponding address, and email cotumdvd@gmail.com with a note.
.033 Bitcoin: &nbsp 17kFibVEo6a4vpvXUShz9j8e1CxmRT9wGG

1.3 Litecoin: &nbsp LQ37p5zoaDSJS9zS56nmrxeqRJcT3q9yQ3

No one has ever paid for one of our books with Bitcoin or any other cryptocurrency, so everyone who does this week will get a FREE $19 credit with COTUM!