From the desk of Jack Ellis
Dear Friend:
In just a moment, I hope to make you so angry you'll want to punch a hole through the wall.
What I have to tell you involves the scandal that's going on in hypnosis today. &nbsp It's a scandal that - if you're like most people I know - is cheating you out of good money and (worse!) robbing you of the great times and major results you should be getting from your work.
It's a mess. &nbsp If you've bought any courses in the past or are studying any now, then you need to hear everything I'm about to share with you. &nbsp It's that important.
Now, maybe I need to remind you who I am. &nbsp It may help you understand the astonishing story I'm about to tell you.
I'm a writer for COTUM, the publishers of Forbidden Patterns, Black Magic Tantra, Elite Social Control, and many other books that shed light on human potential. &nbsp I'm also pretty well-known in the world of seduction, hypnosis, and "alternative knowledge." &nbsp I've given talks at workshops in Las Vegas and spent time with Ed Dames (the famous remote-viewing expert) in Reno.
But the truth is, I got into all this in a strange way...
I Caught Them Red-Handed!
Years ago, I started interacting with hypnosis publishers as an affiliate. &nbsp I would promote their courses for them and got to know some of the biggest "names" in the business.
But something was missing...
Every time a new course would come out the hype was great, but the products just didn't make sense.
I would ask the publisher: "Isn't it important to teach people what body language is appropriate for this, or to teach them that making an impression is the first rule of hypnosis?"
All I got in return was "pat" answers that avoided my questions or worse... ignored.
It's like they were intentionally leaving out the most effective methods so they could sell you the "latest, greatest" thing that they came up with while out drinking the weekend before.
Here Are Some Examples Of What They've Held Back From You:
How to turn your mind into an ultimate controlling force!
Develop a hypnotic energy that will terrify others!
The story of Mesmer, godfather of hypnosis - you will not believe what he credited for his hypnotic ability
The one "gimmick" you can add to your hypnotic arsenal to send your success rate over the top
A single sentence that can "lock them in" to your voice - forever
Detailed methods that will help you put ANYBODY under - these steps are so explicit they even tell you exactly where and how to sit!
Why almost everyone - including "scientists" - can't understand what hypnosis is really about
An easy-to-learn method that will make people think you are staring into their souls
The easiest way to make anyone attracted to you
Master your own mind and body - then start mastering the minds of bodies of any woman you desire
Are You Sick And Tired Of Being A Hypnotic "Guinea Pig" For Fat Cat Businessmen Who Don't Care About Serious Students Of Hypnosis And Seduction?
I don't know about you, but I certainly am!
What I did was go back in time - way back in time - to discover what the experts of another era had to say.
Surprisingly enough, I found one particular book - over 100 years old - that did a better job of explaining what hypnosis is and how to do it than anything I've found before or since.
Not only does it contain word-for-word scripts easy enough for anyone to follow, but it also explains what I call "groundwork" - what you need to do BEFORE you try to hypnotize someone to increase your chances of success!
Now you will not need to ask "How do I deliver this pattern?" or "When should I try X, Y, Z?" because you will simply know exactly what to do and when to do it.
This massive, 270+ page bible of hypnosis is not available anywhere else online and has some ideas in it that are really far out - like instructions on how to hypnotize people when you aren't even near them!
Some More Hidden Information You've Been Missing Out On:
How to "hypnotically project" someone to another planet and change their entire perspective on life
The "art" of hypnosis and what it means - the one thing most people just don't understand
"Reservation of power" - easy exercises to avoid the "overflow of energy" so common among other would-be hypnotists
A word-for-word induction to use on a first-timer - AND what to say and do the second time around
How to perfect your "art of impression" and why it is so important to becoming a great hypnotist
Simple ways to put an entire group into hypnotic sleep
"Hypnotic anesthesia" - exactly how to administer this "drug"
What tone of voice NOT to use while you're patterning or hypnotizing - a top mistake I see all the time!
Experiments in "telepathic hypnosis" - hypnotizing from a distance. This is FAR OUT and you will NOT find this information anywhere else!
"Light hypnosis" - what it is, and when it is appropriate to use
The Dark Side Of Success...
When you examine this book you truly are going to learn the real secrets of putting people under... and putting them under fast! &nbsp However, being able to do this can be a "mixed blessing" if you aren't careful. &nbsp In fact, if you don't know what to watch out for, you could end up having trouble with jealous husbands/boyfriends, people who want to sue you, and so on!
I know... I've already had many of these problems and they weren't much fun. &nbsp The good news is, Occult Hypnosis will explain exactly how to avoid this kind of nonsense!
More Svengali-Like Tricks That Will Be Revealed:
How to train your mind and body for explosive hypnotic success!
"The Concentration of Consciousness" explained - why it is so important to successful hypnosis
Correct all your bad habits - and help others correct theirs
Subsconscious mind commands that will compel them to follow your lead
How your sense of touch can help you know what others are thinking at all times
"Instantaneous Hypnosis" and how it can be done
How to make people literally FEEL your presence
The subconscious mind and how post-hypnotic suggestions interact with it
The one thing you must "know" before you can be a successful hypnotist
How using "pressure" when you speak will help you mesmerize them - this type of "pressure" isn't what you think
Order Now And Receive This Free Bonus Book!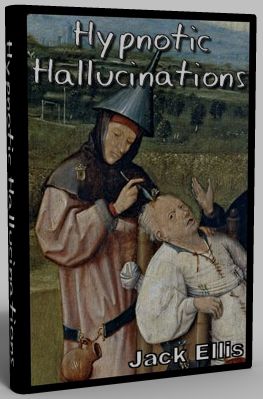 Hypnotic Hallucinations
Hypnotic Hallucinations
contains the secrets you need to more effectively hypnotize people and make them
see whatever you want them to see!
Here you will learn:
How to create hallucinations of sight, sound, smell and touch as well as "internally"
Unilateral hallucinations vs bilateral hallucinations - what they are and why they matter
A series of images that will actually help induce hallucinations. You can modify these to suit your needs and use them over and over again - this alone is worth more than the entire price of the course!
Hypnotic experiments that are unlike any you've read about before
A method to make your target feel obsessed with you to the point that they see you in their dreams
How to blend someone's "reality" with the images you conjure for them - creating the perfect mind-slave
Here's How To Order Right Now:

Order Online By Safe, Secure Server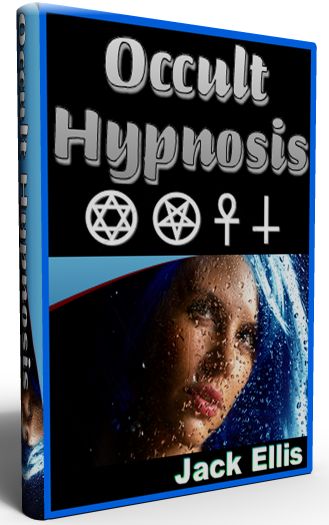 Order Online By Safe, Secure Server
You will receive instant access to the book and bonuses
(Even if it's 3:00 AM on a Sunday)


Take care,
Jack Ellis
P. S.
Remember you have a
30-day 100% satisfaction guarantee
- If you're not happy with the book for any reason, you don't pay.
Frequently Asked Questions
Q: How do I download the book and bonus reports?
A: Just click 'Return to Merchant' after you pay and you will be taken to the download page.
Q: What will appear on my credit card/bank statement?
A: It will show up as a charge from PayPal. The name of the book will not appear.
Q: Is your site secure?
A: My site doesn't process orders - all orders are processed through PayPal which has the most secure ordering process possible. It's much more secure than phone or mail - in fact, no human being will ever see your information.
Q: I am at work, can I save to a different computer when I get home?
A: Yes, you can save it anywhere you like.
Q: Can I use PayPal?
A: Yes! PayPal is our payment processor. &nbsp You may also use a credit card without having a PayPal account.
Q: What is an ebook?
A: It is an electronic file that if printed out would look much like a book does. You can view ebooks online, download them to your computer or even print out the pages you want. They are in pdf format which can be read by practically every computer and device.
Q: I'm not good with computers. What if I need help?
A: I'm only an email away. I will usually respond to help emails within a couple of hours - definitely no longer than 24 hours. The process is so simple that anybody can do it.
Q: If I lose the ebook (like a computer crash) what do I do?
A: I can confirm that you ordered and email you the book again at no charge.
Q: What if I have problems downloading the book?
A: I will email the ebooks as an attachment which 99.9% of people can open successfully.
Click Here To Order
---
Contact: forbiddenpatterns [at] gmail.com
---