"AMAZING! &nbsp Priceless Compilation Of 13,458 Magic Spells Should Cost You Thousands, But It Won't...

This Archive Was Only Available To Wealthy Collectors Until Now...

From the desk of Jack Ellis:
Hello!
I'm thrilled to be able to offer you this incredible collection, put together decades ago by a little-known chronicler of the occult, Harry Hyatt.
"Hoodoo - Conjuration - Witchcraft - Rootwork" is a 5-volume, 4766-page collection of folk magic material gathered by Hyatt in Alabama, Arkansas, Florida, Georgia, Illinois, Louisiana, Maryland, Mississippi, North Carolina, South Carolina, Tennessee, and Virginia between 1936 and 1940.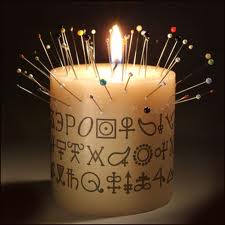 The "Hoodoo" collection consists of 13,458 separate magic spells and folkloric beliefs, plus lengthy interviews with professional root doctors, conjures, and hoodoos. &nbsp All but one of Hyatt's 1600 informants were African-Americans, but several narrations by European-Americans (collected for his earlier book, "Folklore From Adams County, Illinois") were also included.
Hyatt recorded the material on Edison cylinders and a device called a Telediphone, often without the full knowledge of the participants. &nbsp He then transcribed and annotated it for publication.
Very few people possess the entire Hyatt collection.
A Few Of The Spells And Concepts You'll Discover:

A Cursing Spirit pg. 38 - Mocking Spirit pg. 38 - Attack by Spirit pg. 39

Bathing Downward: Earthworm oil pg. 374 - Backward to Sunrise pg. 374

You Have to be Born Psychic: You Were Born Psychic pg. 748

SEX AND IMPOTENCE REAPPEAR pgs. 3971-3994

Vinegar pg. 740 - Water pg. 740 - Water Thrown pg. 742 - Wrong Side Out pg. 743

Rite of Disguise pg. 395 - If Evildoer Dies, Spell Incurable pg. 396

Power of Touch Casts Spell pg. 289 - Hypnotism pg. 289

Treasure Revealed in Dream pg. 116 - Three Highest Names pg. 117

Bone that Goes Upstream pg. 75 - Devil Will Shake Your Hand pg. 76

Luck Powder pg. 605 - Lucky Bag pg. 605 - Lucky Bean pg. 605
These "Folk Magic" Ideas Have Lasted For Generations - Because They Frequently Work!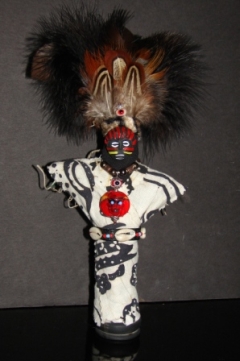 Psychologists and anthropologists have typically turned to faith healers, tribal cultures or New Age spiritualists to study the underpinnings of belief in superstition or magical powers.

Yet they could just as well have examined their own neighbors, lab assistants or even some fellow scientists.

New research demonstrates that habits of so-called magical thinking — the belief, for instance, that wishing harm on a loathed colleague or relative might make him sick — are far more common than people acknowledge.

Magical thinking underlies a vast, often unseen universe of small rituals that accompany people through every waking hour of a day.

Numerous studies have proven that those who believe are more likely to meet with success than those who do not believe.

You'll Have Literally Thousands Of Spells At Your Fingertips, Such As:

Thief's Candle or Light, or Hand of Glory pg. 545

Scissors Cut Luck pg. 718 - Sea Salt pg. 718

Names Burned to Ashes pg. 816 - Broken Candle pg. 816

Begin Rite by Removing Hard-Luck Spirits pg. 328

Blind or Invisible without Mirror pg. 90 - Smothered to Death pg. 91

Returning Evildoer's Material to Place Found pg. 330

Doctor Johnson pg. 787 - Spiritual Hoodoo Raps for Saints pg. 789

Devil and Animals pg. 100 - Bible and Prayer pg. 103

HCWR Contains A Total Of 4766 Pages!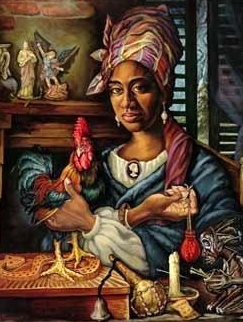 It will take you a few weeks just to skim through this material!
There are tons of "spell books" and "magical systems" out there but you'll never see any that compare to the 5-volume set Hoodoo - Conjuration - Witchcraft - Rootwork.
Some of the information in these books is so powerful that many say it's no coincidence that they are so difficult to obtain.
In fact, there have even been conspiracy theories stating that the books were printed in limited quantities because Mr. Hyatt himself was afraid of what would happen if too many people were able to acquire and use these spells.
Gain An "Occult" Edge Over The World When You Learn:

Nine Black Candles; Five Up and Four Down pg. 840

Name Substituted for Violent Death pg. 113

Disease Evicted into Related Object pg. 384

Witchcraft and Bible pg. 362 - Doctors Use Folk Cures pg. 362

Why We Burn Candles pg. 797 - Color Symbolism pg. 797

Witch rides Person pg. 136 - Witch Takes off Her Skin pg. 138

Wishbone pg. 666 - Wise Man pg. 666 - Witch Doctor pg. 667 - Witch Hand pg. 667

Arrestation and Paralysis pg. 251 - Marks pg. 254 - Bad Mouth pg. 255
Don't Pay $500 - Or $4500 - For This Rare Set Of Books:
I'm not exaggerating!
There are only two sets of HCWR available in the world.
One costs $4500, the other is $9000.

---
If you'd like to buy the digital version online from another seller you'll pay $100 per volume for a total of $500... and you wouldn't even get the bonus you're about to read about!>

When You Order Now
Folklore From Adams County, Illinois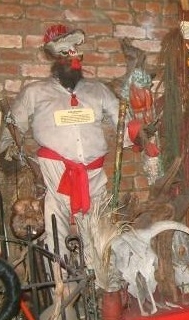 Harry Hyatt published one more book in addition to the "Hoodoo" series - Folklore from Adams County, Illinois.

This is like an extension of the other 5 books, in that the style and subject matter are similar. &nbsp It came prior to the HCWR series, originally published in 1935.

Clocking in at 750 pages you'll learn all manner of spells, potions, and bizarre tales you'll never read anywhere else.

One reviewer said: "Folklore from Adams County Illinois in an indispensable resource for any rootworker. &nbsp If you can get a hold of a copy, do not hesitate to spend the money. "

Here are some examples:
How animal behavior can do everything from predict the weather to predict winners of games of chance
How to stop negative energy directed at you - and send it back tenfold
The signs of death - how to see them, and how to prevent harm from coming to you
Using human bones for magical purposes
How to create good luck for yourself and your family
Communicate with the dead in dreams
The Rock-Solid, No-Questions-Asked 30 Day Guarantee:

That's right!

You have 30 days to examine the thousands of pages you'll receive, to make sure you're getting exactly what you need.

If you aren't satisfied inside that time period just drop me a line and I'll refund 100% of your money - no questions asked.

Here's How To Order Right Now - You Get All 5 Books In The "Hoodoo" Set Plus
The Bonus: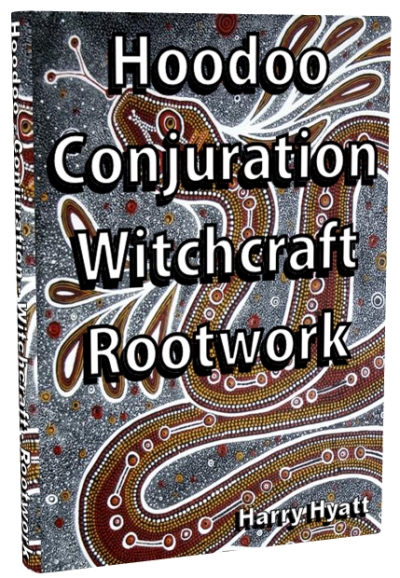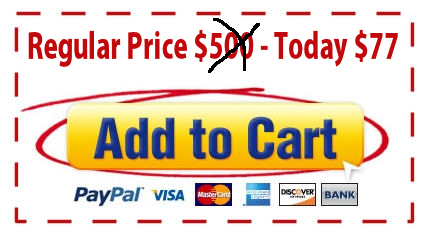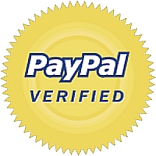 &nbsp &nbsp &nbsp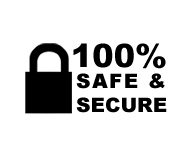 &nbsp &nbsp &nbsp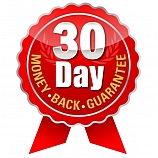 You will receive instant access to the book and bonuses

(Even if it's 3:00 AM on a Sunday)
&nbsp &nbsp &nbsp &nbsp &nbsp &nbsp &nbsp &nbsp &nbsp &nbsp &nbsp &nbsp &nbsp &nbsp &nbsp &nbsp &nbsp &nbsp &nbsp &nbsp &nbsp &nbsp &nbsp &nbsp &nbsp &nbsp &nbsp &nbsp &nbsp &nbsp &nbsp &nbsp &nbsp &nbsp &nbsp &nbsp Take care,
&nbsp &nbsp &nbsp &nbsp &nbsp &nbsp &nbsp &nbsp &nbsp &nbsp &nbsp &nbsp &nbsp &nbsp &nbsp &nbsp &nbsp &nbsp &nbsp &nbsp &nbsp &nbsp &nbsp &nbsp &nbsp &nbsp &nbsp &nbsp &nbsp &nbsp &nbsp &nbsp &nbsp &nbsp &nbsp &nbsp Jack Ellis
P.S.
This opportunity won't last long - you only have a few hours left. &nbsp Don't pay an outrageous sum for this rare information...
get it here while you can!
Frequently Asked Questions
Q: How do I download the book and bonus?
A: Just click 'Complete Purchase' after you pay and you will be taken to the download page.
Q: What will appear on my credit card/bank statement?
A: It will show up as a charge from PayPal. The name of the book will
not
appear.
Q: Is your site secure?
A: My site doesn't process orders - all orders are processed through PayPal which has the most secure ordering process possible. It's much more secure than phone or mail - in fact, no human being will ever see your information.
Q: I am at work, can I save to a different computer when I get home?
A: Yes, you can save it anywhere you like.
Q: Can I use PayPal?
A: Yes! PayPal is our payment processor. &nbsp You may also use a credit card without having a PayPal account.
Q: What is an ebook?
A: It is an electronic file that if printed out would look much like a book does. You can view ebooks online, download them to your computer or even print out the pages you want. They are in pdf format which can be read by practically every computer and device.
Q: I'm not good with computers. What if I need help?
A: I'm only an email away. I will usually respond to help emails within a couple of hours - definitely no longer than 24 hours. The process is so simple that anybody can do it.
Q: If I lose the ebook (like a computer crash) what do I do?
A: I can confirm that you ordered and email you the book again at no charge.
Q: What if I have problems downloading the book?
A: I will email the ebooks as an attachment which 99.9% of people can open successfully.
Click Here To Order
---
Contact: forbiddenpatterns [at] gmail.com
---