The Next Time You Look Someone In The
Eye You Will Communicate How
Successful And Desirable
You Are!
From the desk of Jack Ellis: Hello Friend!
Today I want to talk about the most important part of your communication with other people...
Eye Contact!
You can memorize all the language patterns you want, be as confident as James Bond, even project great body language... but if you don't use good eye contact you will only have limited success.
Eye contact is an important tool for influencing others. &nbsp When you look at someone you're speaking to you convey confidence and respect.
According to research people who are high-status tend to look longer at people they're talking to.
Not only is eye contact important with people you don't know, it's also important with people you're getting to know and are already familiar with:
"Adults make eye contact between 30% and 60% of the time in an average conversation, says the communications-analytics company Quantified Impressions. &nbsp But the Austin, Texas, company says people should be making eye contact 60% to 70% of the time to create a sense of emotional connection, according to its analysis of 3,000 people speaking to individuals and groups." - Sue Shellenbarger, Just Look Me in the Eye Already, Wall St Journal May 28, 2013
Bill Clinton Used These Secrets To Seduce Monica Lewinsky... and Liz Hurley?!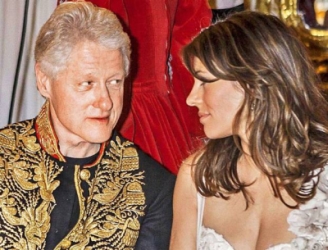 From TIME Magazine, 1999:
"It was definitely inappropriate. &nbsp And the way he was flirting with me was inappropriate. &nbsp So I think was the eye contact. &nbsp And the way he looks at women he's attracted to. &nbsp He undresses you with his eyes. &nbsp And it is slow, from the bottom of your toes to the top of your head back down to your toes again. &nbsp And it's an intense look. &nbsp He loses his smile. His sexual energy kind of comes over his eyes, and it's very animalistic. - Monica Lewinsky
Now, I'm not particularly impressed with Monica Lewinsky... but I have been impressed by the beautiful Liz Hurley!
Actor Tom Sizemore claims that Bill Clinton used him to contact Hurley and start an affair with her. &nbsp When this claim was made public Sizemore backpedaled and denied everything, saying he was under the influence of drugs.
Judging from the photo at the upper left Tom Sizemore wasn't lying at all.
The Way You Look At Someone Instantly
Determines If You Have A Chance Of
Doing Business With Them...
Or Seducing Them!
Just read these quotes about eye contact: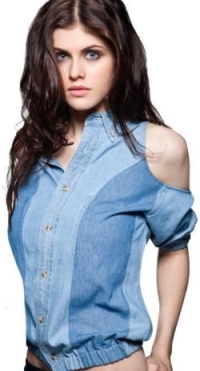 "The eyes are the most powerful social signalers that we have and hence are sometimes called 'the windows of the soul' &nbsp One of the key elements of what is called 'social skills training' is getting just the right amount of eye contact. &nbsp Too little and we come across as shy and awkward; too much and we seem rude." ― Glen Wilson
"Flirting all starts with eye contact! You can tell a girl is into you if she's across the room and still making eye contact with you." - Chandler Parsons
"Glances are the heavy artillery of the flirt: everything can be conveyed in a look, yet that look can always be denied, for it cannot be quoted word for word." - Stendhal
"Girls bat their eyelashes and act like they don't know anything in front of guys they like, or give a little bit of eye contact, but not too much, or a bit of touching. Or being coy. Sure, I do a bit of that." - Hilary Duff
Eye Contact Is More Important And Powerful Than Ever:
Don't believe me?
Then look around you...
Is it just me or are many people turning into zombies?!
With an entire generation raised on the internet and smartphones, attention spans are shorter than ever - and so is the ability to communicate with the eyes.
These secrets actually work better today than they would have 5-10 years ago!
And they'll just keep increasing in effectiveness as time goes on... while the herd remain clueless, you'll project more natural charisma and enjoy more success in life.
With Eye Contact Power You Will Discover:
How to project confidence, success, and sexuality with your eyes
The "Primate Look" - I'm not responsible for how you use this, but it short circuits a woman's brain and makes her think of having sex with you
The "Convict Stare" - this is one of the secrets of Charles Manson's charisma - revealed here for the first time
The top eye contact mistakes almost everyone makes - and how to never make them again
"Playing tag" with the eyes - magnify the power of eye contact with this sneaky method
How to look away from someone without projecting weakness
A sure-fire method to improve your eye contact ability RIGHT AWAY
LADIES! &nbsp This report is for you too... special section describes eye contact methods for women
How liars use eye contact - it's not what you think!
The Eye Contact Power Promise:
This report is short, simple, and to the point.
You'll be able to quickly assimilate the information and use it the next time you walk out your door.
I'm so confident it will improve your life within minutes that I'll let you try it at no risk for 30 days.
If you don't believe it's helped you just send me an email and I'll refund your purchase price in full - and you get to keep the book!
It doesn't get any more fair than that. &nbsp And yes, I know there will always be a few people who take advantage of this, but they are a small minority and the rest of you deserve this guarantee.

Want to pay with Bitcoin? &nbsp No problem!
Just send 0.0118 BTC to:
18NCETVuBaR8iaKKQz1wgLBn5xjcG6adPz
and email cotumdvd@gmail.com
for download information.