"EXPOSED! &nbsp These devastating, brand-new, never-released hypnotic language patterns will allow you to literally redraw the seduction road map of any woman you encounter!

Now You Can Access The Hidden Part Of Her Mind That Most Men Will Never Find!"

From the desk of Jack Ellis: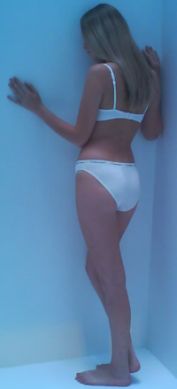 Dear Friend:
I have something to confess to you...
I've been holding back.
The results I've been achieving since collecting this latest group of seduction language patterns has been so outstanding that I've been enjoying the results too much instead of sitting down and sharing them with you.
Here's a story to show you exactly what I mean:
Her name was Melantha.
We were all set to meet at a local bar one evening... and she had invited another guy to meet her too!
We met online and this was to be the first time we saw each other. &nbsp Judging from her photos, she was gorgeous and there was no question she'd get a lot of attention from anyone and everyone.
I arrived and there she was... looking amazing in these tiny pink shorts on the dance floor. &nbsp We ended up kissing at the bar and the "other guy" who came to meet her just couldn't keep up with me.
It was like he barely existed... I had to go out of my way just to keep him in the conversation and not look rude.
At the end of the night (just a couple hours later) we walked out of the place arm in arm, with every single head turning to look at her as I took her home, had a great time, then dropped her off at her place while her husband was waiting at the front door!
And it was easy.
All I had to do was use two of the language patterns I'm going to share with you.
You Will Learn All The Secrets That Go Along With These Language Patterns...
Make any woman you meet feel attraction for you
Hidden techniques that will help you never hear the word "no" from a woman again
An entire arsenal of tools at the ready - now every word you say can make an impact
Emotionally bind a woman to you so that she never can live without you
Hypnotize the dishonesty right out of anybody - and never be lied to again
Instill feelings of fear, dread, and paranoia into the minds of your enemies
Strip away a woman's facade and find out her deepest, darkest, most perverse fantasies
Learn to control anyone, man or woman, anywhere

And I'm going to make it easy.
With these you'll be able to slip in under the radar, around the rational mind, and start winning what I call...
The War Against Men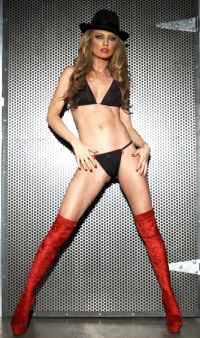 Unless you've been living in a cave with Osama Bin Laden the past 10 years, you may have noticed something.
There is an undeclared war against men in the mass media!
It's difficult to watch television for more than 15 minutes without seeing a commercial that mocks or ridicules men and shows them being subservient to women.
We're told every day on television that women are the dominant voice in relationships while men are just oversexed morons or bumbling idiots who can't do anything without women
Doesn't it seem like many women are acting more arrogant and entitled than ever before? &nbsp I believe this is due in large part to the media campaign against men.
But don't worry - by the time you're done reading Forbidden Patterns 2 you will be glad that this war is going on, because you'll know exactly what to do and what to say to overcome any social programming that any woman may have... even if she is one of those gullible types who gets her ideas from television!
In fact, these methods possess the lethal combination of being powerful and completely undetectable to anyone you're using them on. &nbsp With a little practice you can unleash them so quickly that it's like a license to steal.
You're Probably Skeptical...
Watch This:
Act Now And Receive These Two FREE Bonus Reports
Special Bonus #1:
The Evil Eye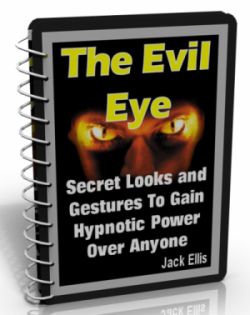 Have you ever wanted to implant thoughts into someone's brain simply by looking at them or making a hand gesture?
If you watched the video above you've seen just how possible it is with your own eyes.
In this special report I'll not only break down that entire video step by step, but I'll also share with you some of the most powerful hand gestures and eye contact techniques that I've collected over the past 5 years.
Some of this information has been gathered from secret societies that have guarded these secrets for decades!
---
Special Bonus #2:
The Gorgon Society Preview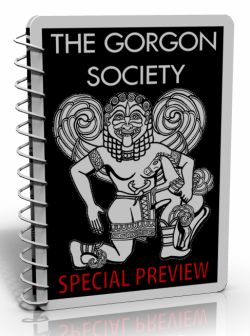 This "preview" is difficult to describe.
"The Gorgon Society" is being kept so under wraps that I'm not even allowed to tell you the author's name yet!
I can tell you that the author tackles various "conspiracy theories" and reveals the names of the people responsible for the way the world is today.
In this special preview, "feminism" is defined as a subversive social movement set in motion to destroy the fabric of society. &nbsp I don't think this guy would be too popular on many college campuses! &nbsp Read his radical thoughts and judge for yourself.

You must act now to receive the bonus reports. &nbsp The best news yet is, immediately after paying you'll be able to download Forbidden Patterns 2 and the bonus reports! &nbsp No waiting for anything to arrive in the mail - you get instant access.
Now You Will Dominate The Emotions Of Anyone With These New, Soul-Stealing Patterns:
The Heath Ledger Pattern - straight from the pages of the gossip rags that women love to read, this story of love that can never end will convince them that their love for you must never end
Natural Roles - this pattern is a godsend to any man who is stuck with a woman who thinks she's too good to cook, clean, etc. After running this, she'll be more inclined to do those little things to make you happy
The Green Door - the title for this pattern was taken from a famous "blue movie" of the 1970's. &nbsp An excellent pattern for women who have sexual hang-ups that you want to blast past
Separated at Birth - a true story that a friend sometimes mentions to women about a long-lost relative. &nbsp A pattern to use early on if you have the guts
The Narcotic Mirror - amazing, one-of-a-kind hypnotic script that will make them experience using their favorite drug all over again - without actually taking it
The Blackmailer - a tale about "your friend" who cheated on his girlfriend and ended up in a lot of trouble over it. &nbsp She'll never cheat if you use "The Blackmailer" during the first 30 days you meet her
The Original Night Stalker - Based on a true crime story, the effect of this pattern is SICK! &nbsp Use this to find out about her darkest fantasies
Mother and Father - It doesn't matter what sort of values her parents instilled in her as a child, now you can remove them with this pattern that I've been refining for the past 7 years! &nbsp This is the ultimate, final version
Bernie Madoff - A short story that illustrates the dangers of dishonesty. &nbsp If you suspect a woman is not being honest with you, run this and you won't have to worry any more
Innocence Lost - My jaw dropped the first time I heard this live at a restaurant. &nbsp If she has a boyfriend and you want her, this is what you need
The White Dress - I consider this pattern the most dangerous of all, since it should lead to you getting married(!) &nbsp Link her entire wedding fantasy to yourself
Can't Help Yourself - this one could win my vote for "most evil pattern ever conceived." &nbsp It is a very sneaky way to try and bring to the surface obsessive-compulsive disorders in anyone unlucky enough to hear it! &nbsp Use with caution.
Your 30-Day Unconditional Guarantee: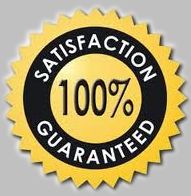 I'm not satisfied unless you are satisfied, so here is my 100% guarantee. &nbsp Try Forbidden Patterns 2 for 30 days at my risk, and if at any time you don't feel like you got your money's worth, simply send me an email and ask me for a refund.
I'm convinced that you will be 100% happy with this mind-blowing information but I want you to be the judge. &nbsp I want you to feel that you really do have the option of getting your money back if you're not satisfied.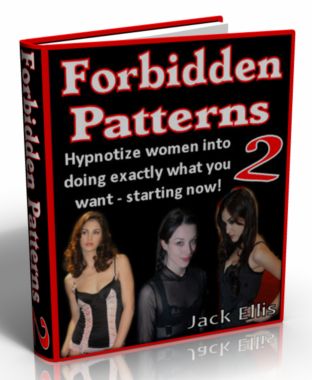 Click here to order now!
---
Frequently Asked Questions
Q: How do I download the book and bonus reports?
A: Just click 'Return to Merchant' after you pay and you will be taken to the download page.
Q: What will appear on my credit card/bank statement?
A: It will show up as a charge from PayPal. The name of the book will not appear.
Q: Is your site secure?
A: My site doesn't process orders - all orders are processed through PayPal which has the most secure ordering process possible. It's much more secure than phone or mail - in fact, no human being will ever see your information.
Q: I am at work, can I save to a different computer when I get home?
A: Yes, you can save it anywhere you like.
Q: Can I use PayPal?
A: Yes! PayPal is our payment processor. &nbsp You may also use a credit card without having a PayPal account.
Q: What is an ebook?
A: It is an electronic file that if printed out would look much like a book does. You can view ebooks online, download them to your computer or even print out the pages you want. They are in pdf format which can be read by practically every computer and device.

Q: I'm not good with computers. What if I need help?
A: I'm only an email away. I will usually respond to help emails within a couple of hours - definitely no longer than 24 hours. The process is so simple that anybody can do it.
Q: If I lose the ebook (like a computer crash) what do I do?
A: I can confirm that you ordered and email you the book again at no charge.
Q: What if I have problems downloading the book?
A: I will email the ebooks as an attachment which 99.9% of people can open successfully.
Click Here To Order
---
Contact: forbiddenpatterns [at] gmail.com
---